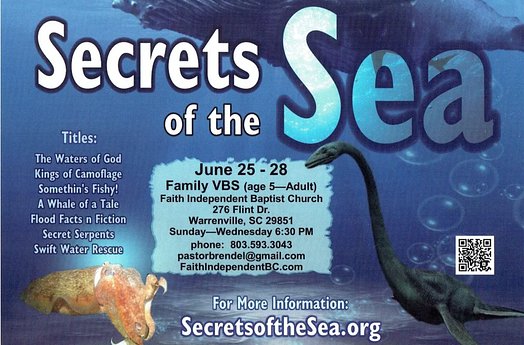 VACATION BIBLE SCHOOL 2023
Sunday-Wednesday (June 25-28)
6:30PM --- 8:30 PM
Competition! Awards! Refreshments! And MORE!
Ages 5 Years Old --- 6th Grade (Adults Welcome, Too!)
Session Titles:
The Waters Of God
Kings Of Camouflage
Somethin's Fishy!
A Whale Of A Tale
Flood Facts 'n Fiction
Secret Serpents
And A Special Adventure Story - 'Swift Water Rescue!'
SUMMER VBS
2023
"...shewing the generation to come the praises of the LORD, and his strength, and his wonderful works that he hath done."
Psalm 78:4