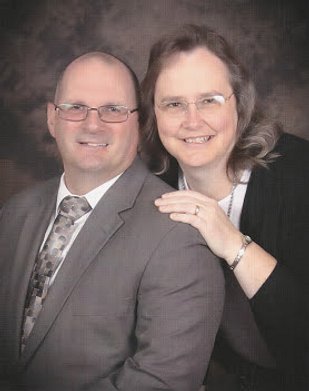 Hi! I'm Pastor Brendel. We're glad that you chose to stop by and visit for our website momentarily. I trust that the Faith Baptist website has been a blessing to you. I would like to share with you, first and foremost, that the Jehovah God of Heaven loves you and that His desire is for you to be saved. If I can help you with this most important matter, please contact me.
Just a short biography. I was saved at the age of 20, was called into the ministry shortly thereafter and have been formally educated, including a Bachelor's and a Master's in Theology as well as Doctorate Degrees in Ministry and Divinity.
The Lord has been so gracious to allow me to marry a darling Christian woman and has seen fit to bless us with two of the most fantastic children that you could ever imagine. It seems like the blessings of the Lord just keep flowing like a river glorious and I sure am glad to be found on the receiving end.
It is a great honor for me to have been called into the ministry by that great God and our Saviour the Lord Jesus Christ and I count it a privilege to be used in His service here at Faith Baptist Church.
Faith Baptist Church called me to be their Pastor in August of 2008. I praise the Lord that I have a God-honoring assistant, a faithful group of deacons and a friendly church family with which to work seeing that the work here is mighty and many hands and minds are necessary to fulfill it.
I sincerely ask your prayers over the work here at Faith Baptist Church and me that I may have the wisdom to lead our congregation as we endeavour to press forward for the cause of Christ to the glory of God.
If you do not have a home church, or if you will be visiting in our area, I want to take this opportunity to invite you to worship that great God and our Saviour the Lord Jesus Christ with us here at Faith Baptist Church.