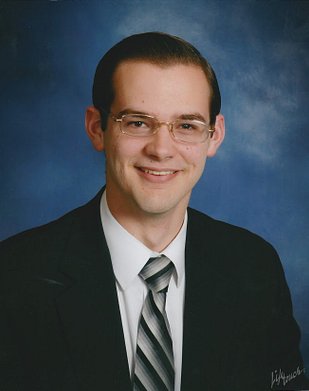 Hello, and thanks for stopping by our website today. I'm Michael Brendel II, Assistant Pastor here at Faith and son of our Senior Pastor, Pastor Michael Brendel, Sr. Upon my graduation with a degree in Pastoral Theology from Indiana Baptist College, it was my privilege to be voted on staff here at my home church. What a blessing it has been to serve as the Music, Youth, and Outreach Director! These three areas are certainly of great importance to the Lord: music, children, and souls!
We take great care to ensure that our worship service is conducted in the "beauty of holiness", and as such our choir music, specials, and congregationals are presented in a tasteful, traditional setting.
We also place a high priority on our children's programs, and strive to provide an environment in which these precious young people can grow closer to the Lord Jesus through songs, Bible memorization, and content-centered lessons.
Our outreach program encourages each member to do their part to fulfill the Great Commission and make an impact on our community, as well as to be an encouragement and a blessing to our senior saints and widows.
If you and your family are looking for a church to call home or if you are simply passing though our area on a weekend or a Wednesday evening, we'd love to have you join us during any of our services, and if we can help in any way, please let us know. It would be our honour and privilege to serve you.
For Jesus' sake,